Professional Corporate Relocation Services available in San Antonio
Our Superior San Antonio Corporate Relocation Services Can Address The Needs of Any Firm, Regardless of The Size or Distance of The Move.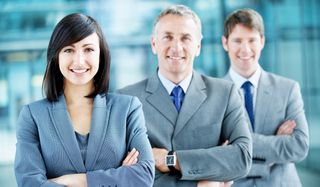 In the event that your company is set to relocate to new facilities – whether across town, across the country, or across national borders – we can devise a customized San Antonio-area corporate relocation plan that accommodates you and your employees perfectly. The helps we offer run from general relocation services, to installation, to
records management
and all manner of services in between. Many corporate customers look to us for employee relocation and real-estate assistance. We also commonly deal with logistics shipments – moving those singular high-value items for which only the safest, most timely transport makes sense. Rest assured, all of us at A-1 Freeman Moving Group are totally dedicated to providing you and your staff with a streamlined corporate relocation experience – one that minimizes your downtime.
Key Corporate Relocation Services
If you'd like to know more about what our premier, full-service movers can do for your San Antonio corporate relocation, call A-1 Freeman Moving Group today or ...
Request a free quote