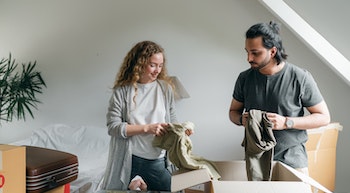 By Julie DeLong, A-1 Freeman Moving Group
Unless you get rid of everything which you possess and start off fresh at your new house, moving involves an enormous amount of work. Any time you ascertain it is time to move, there are plenty of chores to ensure your move flows as easily as is possible. You need to deal with budgeting, residence hunting, choosing a
moving company in San Antonio
, packing, notifying everybody you know, transferring or establishing utilities, unpacking, obtaining new doctors, registering the children for school a great deal more. With all that stuff to get done in a set amount of time, it would be more surprising if moving was not a great deal of work. Nevertheless, at times, we make moving more complex and time consuming than it should be. Therefore, today we are here to target ways that we are apt to make moving far more work than it needs to be.
Substandard Preparing
Generate a precise plan for your move, one that breaks out all you need to do and include a timetable with deadlines. Be sure and delegate someone to each and every task.
Procrastination
Why pack your things right now when you can wait until tomorrow, right? Wrong! When you end up constantly putting things off, you may be in for an ugly moving day. Regardless if it's calling professional movers in San Antonio or perhaps purging your stuff, procrastination can bring about slowdowns and additional costs. Don't defer items on your to-do list. Develop your moving timeline and after that stay with it.
Moving Too Much
Let's face it, almost everyone has a lot of stuff inside their households that they don't need. And, when it's time to pack up and move, if you merely believe that everything needs to move with you, your move is going to cost more and take a longer period. Ahead of when you commence packing, take the time to sort through your belongings. Don't plan on moving things that are broken, that you simply won't use and that you just don't want. It's also a good plan to examine hefty belongings, since they could cost more to move than they are worth, plus they could be difficult to locate an area for them in your new residence.
Missing Packing Deadlines
The professional movers are showing up in the morning. Your stuff isn't even near to being packed up at this point, so you rush about like a nutty person and cram belongings into whatever cartons you may see. Substandard packing makes it very likely that belongings will break in transit. Bad labeling causes it to be more difficult to seek out items whenever you are unpacking. When you don't get everything packed up before the professional movers get there, you run the potential risk of needing to pack as the movers are loading the moving van. Or even worse, the movers may cancel for the day and ask you to get in touch with your customer care coordinator to reschedule your moving day. Don't delay. Commence packing well in advance of your move date.
Doing Too Much Yourself
There is a point where moving gets to be far too much for one individual. Using professional movers in San Antonio and having the moving company in San Antonio pack your items are generally apparent things you can do to lighten the strain. But there are additional methods for getting help. You can ask pals to help you to have a garage sale or to watch your children or household pets when you are packing. Also, some charities will come and pick up your contributions, which will save you a trip to the drop off site. You could get a housecleaning service to take care of your old residence after you vacate and to also clean your new house before you move in. And lastly, ensure that every family member is assisting with moving affiliated jobs. Even the younger kids can be given age-appropriate jobs.
Eventually throughout the moving process, it's not uncommon to ask yourself, "Why is this so much work?". But, when you stay away from the downfalls discussed above, perhaps your move will all fall into place.
Should you be in a position to move, A-1 Freeman Moving Group in San Antonio would love to help. Make contact with us today!!
Request a free quote