Moving Quotes: Compare Apples to Apples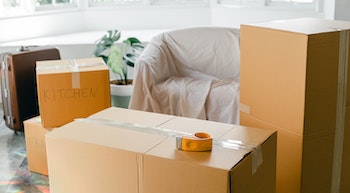 By Julie DeLong, A-1 Freeman Moving Group
Regardless of whether you're moving your family to a different place in town, or you are taking your company across the country, deciding on the right
moving company in San Antonio
is crucial for a successful relocation. To implement your estimate process correctly, secure 4-5 rates and subsequently make an apples to apples evaluation. By examining your estimates to verify the same inclusions, you'll save time and money, and you may steer clear of any frauds or ruthless moving charges. Here are some things to look for when you compare your moving estimates.
Weight, Miles, and Hours
Confirm the parameters on your quotations to ensure that they all are for the same projected weight, mileage, number of workers, as well as forecasted hours. If you are getting quotes for a long-distance move to San Antonio, make sure that you are quoting with a long distance moving company instead of a moving company who can't transfer items interstate. Computations with regard to amount of laborers and hours could differ dependant upon the organization. Several movers will charge a set rate for up to a particular quantity of hours, and after that bill a per hour fee per person for each hour after that. This could result in a costly raise in your moving charges. In addition, mileage needs to be clearly shown and also calculated for all quotes, to make certain that there is no per-mile addition to the estimate afterwards.
Storage, Insurance, and Supplemental Services
When you compare your prices, look for additional services which do not appear in all your quotes. You simply can't make a correct apples-to-apples evaluation if one quote incorporates packing and materials, and the others do not. Keep an eye out for all additional add-ons, like insurance packages, storage space and time, distance and gas. If the many quotations are set up the same way, with the same inclusions, you will be less likely to be taken in by a mover who delivers a lower estimated price and afterwards nickels and dimes you with hidden charges and extras. When distance or fuel rates are to be added, make sure that the provided charges are within the comparable range on all quotes.
Other Things to Be Aware Of
When reviewing your moving bids, be skeptical of quite high or very low quotes. You ought to have an assortment of 4-5 quotes, to offer you a distinct notion of the average charge for your move. If a quotation is significantly below the rest, investigate to make certain that the parameters of that estimate match the rest, and that there aren't any extra fees, distance expenses, or hourly rate limits that will increase the cost when your move is started. Additionally, if a quote is notably more than the rest, make certain they are not overestimating time or miles, and that they have not included services or products which aren't found in the other quotes. Verify to be sure that all your moving companies have followed any licensing polices, and that they are estimating ample manpower to perform the move in a prompt fashion. Bear in mind, if an estimate seems too good to be true, it probably is.
Make Inquiries and Don't Be Reluctant to Ask for Revisions
In the event that you aren't capable of making a precise evaluation for the reason that several or all your quotations possess not consistent services, don't be worried to reach out to the moving companies with specific modifications to the estimates. This is your move, and it is crucial that you have all the details you require to make the right selection. Ask for a copy of the quote in writing, so you can readily make comparisons. Double check that all your quotations have a similar conditions. Lastly, check reviews online. Past customers will often leave good and bad testimonials, including specifics of hidden expenses or items they ignored in their own quotations. Verifying the feedback is a great final step before deciding on an estimate.
For additional advice on finding the right moving company in San Antonio for your move, look at A-1 Freeman Moving Group today! We offer long distance and local moving for various residential, commercial, and corporate customers. Email us today for a quote, and let our experienced staff help you with your upcoming relocation!
Request a free quote